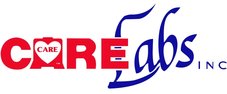 Inventory Management Solutions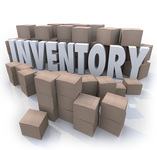 The cost to maintain and keep adequate inventory in stock is surprisingly high. Working with multiple vendors to purchase needed items for your facility can waste time and resources.

At Care Labs, Inc., we can manage your inventory and supply all of your sanitary maintenance needs. And with us, you're dealing direct with the manufacturer of most of our chemical cleaning products. We offer support on all of our proprietary products.


---
Methods of Inventory Management
"On your staff but not on your payroll."
Our goal is to help you manage your inventory with several different options:
Find out if you are in one of our inventory care service areas - click here to find out. We can help you control your inventory by physically checking inventory in your facility. We can help avoid over-stocking, out-of-stock problems, duplicated applications, early warning of wastage & over-use etc. Get started using prior usage levels as a guide; our system is easy to use, and is virtually self-correcting. Let's discuss the best way to get started—we will explain the options and you decide your participation level.
If you'd like to be in charge of inventory management and purchases, using our PlaceAnOrder system is probably the right fit for you. We provide on-line access to our full line of products, with your customized pricing and delivery options. Get started today at: www.carelabs.com/placeanorder (ATTN: If you have a sales representative who has given you Special Pricing, please contact them before setting up a new account online. Our technicians will need to plug in your discounted pricing, and any customized shipping options we have set up with you.)
Want us to do the work of finding your current products, and providing a quote and quick way for you to order? We can either do an onsite evaluation, or you can provide us with a list of items to quote on. We can set up a customized Excel sheet with your items that you can use to place orders with us.